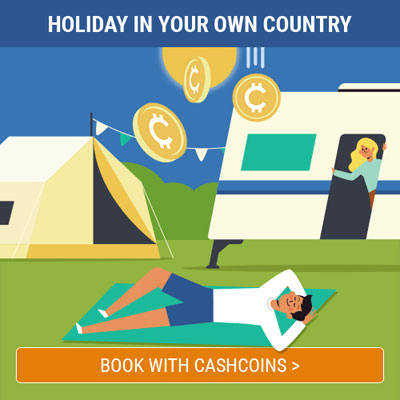 Very.co.uk Reviews
Op dez pagina vind je shopinformatie en beoordelingen over Very.co.uk
Fashion with Discount at Very.co.uk
Very.co.uk stocks big brands, the latest fashion, home and electrical products. Over 40,000 products in stock including women's, men's and kids fashion trends, beauty brands, furniture, home wares and electrical's many with free next day delivery plus affordable ways to pay. Very.co.uk stocks over 1000 famous brands in categories including fashion, beauty, tech & homeware many available via our free next day delivery service.
Very.co.uk Reviews

Naomi Gaskell | 06/06/21 12:12:55 | Store rating :

This store contains products for everyone and everything. From a wide range of clothing including designer brands, to home or garden furniture, Very has it all. It's such a convenient way to shop, delivered right to your front door. You can also spread the cost too with nothing to pay immediately.

Kimberley Grant | 24/05/21 11:11:59 | Store rating :

Theres so many things to choose from on very i only wanted to get myself a new coat and shoes and ended up buying nearly half of the store hahaha the prices are great too they arent too expensive at all

Sarah Evans-Timms | 21/05/21 10:13:55 | Store rating :

I'm a long standing Very customer and vouch for the convenience of being able to make purchases whilst spreading the cost. And being able to have a little something back in the form of cashback is "very" satisfying!

Sharon Campbell | 02/05/21 19:31:15 | Store rating :

Been shopping with very for 8 months now!!!so far so good no complaints!! Every order I have placed so far!!! Has been very good!!!delivery driver's have all been very friendly. Statements are very easy to read and get them through email

Monsuoor Khan | 25/04/21 16:21:36 | Store rating :

For the very latest in women's fashion wear check out Very.co.uk where they have something to suit all tastes and styles. From casual to more up market clothing they cater for all needs at good competitive prices.

Janet Boocock | 25/03/21 19:32:23 | Store rating :

Really great items, competitive prices. Can take 3 months to pay if accepted, plus other options too, which can help in these times. Easy to order online and find what you're looking for. Really fast delivery, never had a problem. Great company.

Martha Mbau | 04/02/21 03:32:38 | Store rating :

Love to shop on very , lovely legit items ... Sizes are always right.. ..........................,,,, Clothes are gorgeous and lovely.. Customer service is great.. And the most wonderful thing is that you buy and pay later with zero interest .......

Loice Chirindo | 05/01/21 16:26:23 | Store rating :

They have very good Payment options, free delivery on most items and they always have a huge variety of products to choose from. I have used them for most of my household purchases and they have not disappointed so far. The quality of products is very high

Catherine Milliken | 22/11/20 23:27:06 | Store rating :

I've been a customer with Very for over 25yrs!!! They have a great selection of items from clothes, toys, household etc, so I always come onto Very when I'm on the lookout for something new/needed knowing I won't have any problems, and that I can pay the payment up every month!!

Joanna Furtek | 07/11/20 21:16:59 | Store rating :

The best deals ever! I love this application

fostercasey78@gmail.com foster | 04/10/20 21:20:59 | Store rating :

Very is a fantastic online store I was very happy with the selection of different products to choose from and even better you can buy now pay later which also helps I would defo recommend to friends and family to use

Tina White | 02/10/20 10:01:26 | Store rating :

Very professional and helpful when I had a query It was the first time I had dealt with Very was really imoressed I opended and account the goods I ordered Aarrived really quickley and the quality was amazing

Sinem Mustafa | 29/09/20 17:20:34 | Store rating :

Great service with great offers. Always keeps you up to date with new products and offers. Delivery always on time. Payments are a quick process. Always the first site I look at when looking to purchase items required

Mandy Neal | 15/09/20 14:33:23 | Store rating :

I just love shopping on line with very..the choice of goods are unbelievable and price wise very affordable. I recommend anybody to shop with these as they won't be disappointed as I'm not..delivery is second to none

Jane Cadman | 15/09/20 01:06:56 | Store rating :

An excellent service and choice of goods of which a lot are very tempting and different to on the high street.. An impressive customer services department as well which were very helpful. Will be shopping with Very again very soon.

Miklos Lukacs | 13/09/20 12:54:37 | Store rating :

Awarage service,some of the products is overpriced, but is good if you want to spreed the cost of the goods ,avialable 3, 6 or 12 months rates its well. its help for your cradit rating its well .if you pay in time

Mei guyll | 05/08/20 10:02:41 | Store rating :

This is a very good site. The last time I bought some edging for my garden, they were delivered free of charge. Then I found them a little too flimsy for my use and when I contacted them, they gave a full refund without any problems. Their prices are very competitive. Will definitely use them again.

Tsvetan Stef | 05/03/20 13:37:21 | Store rating :

Have ordered a mountain of stuff off these guys, probably spent in the region of £3k, all on bnpl deal, by end of 12 months it's paid and with no interest. Always been quick delivery and can honestly say no problems.

Bas Basov | 05/03/20 12:17:03 | Store rating :

Been using very for a number of years now and I couldn't fault them, always been fast deliveries and very competitive prices. The only thing stopping me giving it 5 stars is the BNPL 12 month option has went from £200 spend to £350 spend this needs lowed back to what it used to be

Lubna Ziaee | 22/02/20 12:04:35 | Store rating :

Love love very... I shop with very for absolutely everything clothing, house hold good, kids toys and much more. Their products price and delivery is amazing I dont need to go anywhere else as you can find everything undergone site .

Lubna Shah | 22/02/20 12:50:29 | Store rating :

Very convenient online shopping as its got all the varieties of items and also available different famous Brands some items is bit expensive but we can sit home and chose different brands its fast delivery and also click and collect facility,good customer service .

Steven Kearns | 24/01/20 17:15:40 | Store rating :

Very co UK is one of the best store's to shop at they have a very wide range of products to choose from and there customer service is very good and there prices are very reasonable I recommend this store to all my friends and family very good

Zezco zezov | 24/01/20 05:25:54 | Store rating :

Never had any difficulties with very. Always been fast on order time and delivery found them good value on items I bought. They don't bombard me with marketing mails to entice me to spend find the website fairly uncomplicated to use.

Ellie Haynes | 20/01/20 14:06:22 | Store rating :

I have never had problem with Very! My order have always been on time or earlier! I highly recommend Very!

Brian Bicknell | 20/01/20 12:19:16 | Store rating :

A very wide variety of goods on offer and always worth checking the prices against other similar outlets and always include a consideration of the postage costs and returns policy. Quite an entertaining website.

Heather Ripley | 29/12/19 08:10:07 | Store rating :

Bought the toothless hatching dragon as an xmas present. Its exactly as advertised its brilliant my grandson loved it. I could have played with it all day my self. Definitely well the money. It was delivered in plenty of time for chhristmas.

Karen Maguire | 25/12/19 00:32:07 | Store rating :

Very is my one stop shop for the whole family my husband my kids and myself from household items to the best of clothing tu nightwear where they have the latest technology at fantastic prices and there amazing I absolutely love very

Rachel Betts | 15/12/19 00:12:10 | Store rating :

Used Very for the first time a couple of months ago to order a washing machine for my son. As a new customer they had no worries delivering it to his address instead of mine and the customer service was great. I got a thirty pound discount and was so impressed that I opened my own account with them.

Stephen Hopkins | 14/12/19 23:42:09 | Store rating :

I was so impressed with Very that I now have an account with them. On my first order I got a £30 discount. I received my orders on time and it was securely packaged. They are easy to use and have a great customer service. Go on give them a try!

Ellen Dela cruz | 05/11/19 14:06:25 | Store rating :

purchased shoes couple of months ago and I'm really happy with my purchased.good quality and got a big discount.wasy payment upon checkout and fast delivery too. definitely I would buy again with this site.

Holly Weekly | 04/02/19 09:10:16 | Store rating :

love this website great bargains, open an account to spread payments, i have also shopped on this website i think they are great, fast delivery too, reasonable pricing not too expensive, i brought my oven off this website excellent price, this website sells all kinds of things.

Abigail Middleton | 22/10/18 12:59:19 | Store rating :

very good retailer, i would recommend this retailer although the prices are a little on the high side that is only because it is a catalogue. i have used very many times before and i have always been happy with quality of products

Zoe Sidebotham | 22/10/18 12:43:04 | Store rating :

Been with this catalogue for a couple of years now I can always find good bargains at affordable prices it's easy to order online and delivery is very good. Would recommend to friends and family. Refunds are easy too.

Aiveta Sutkiene | 25/04/18 12:17:42 | Store rating :

I like Very.co.uk internet site. There can find a lot of chlothes, shues and a big choises for homes goods. All goods is very good quality. This story have good repayment plan. I recomend Very.co.uk for all my friends.

Amal Khattab | 01/03/18 08:00:06 | Store rating :

I shop online at very for many items from my clothes to house stuff. The quality is always good and the prices are very wonderful for what you get. I get my size exactly with a good fit. And the materials are high quality.

Conor Foster | 29/01/18 15:11:38 | Store rating :

Nice and easy to use for any late gifts brought my partner some last minute gifts and they were delivered in plently of time to wrap up very happy with service and speed of web site no long loading screensand fast delivery well happy.

Rujina Begum | 17/01/18 23:08:21 | Store rating :

Very is my number one online store for everything. I buy my clothes and most of my homeware from, like my sofas, dining table and coffee tables as they have great deals and are of great quality's. Their delivery is great and I've never had a problem

Louise Nawaz | 27/12/17 11:01:33 | Store rating :

everything you need you can find it here price are really good with a click and collect service so you won't have to pay delivery if you don't spend enough with a buy now later option . would recommend to all my friends and family.

Leanne Davies | 03/08/17 13:50:12 | Store rating :

I have been a customer of very for a long time - now i can get cash back on purchases i make is an even bigger bonus! I regularly shop with ease and the first time i used CBE to get cashback through very it was so quick! THANKS CBE