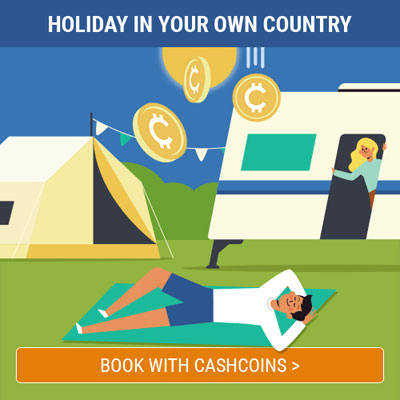 Superdrug Reviews
Op dez pagina vind je shopinformatie en beoordelingen over Superdrug
Cosmetics and Perfumes with discount at Superdrug
Superdrug is a shopping destination for savvy, young, fashion conscious people. Superdrug's online product ranges include lines from popular store categories including; Beauty, Hair, Fragrance, Electrical, Men, Health, and of course all Superdrug's monthly offers! Their customers will find a host of exclusive products that they won't find anywhere else.
Superdrug Reviews

Mandy Neal | 22/07/20 12:42:24 | Store rating :

Well what can I say about superdrug..I get all my make up and toiletries from there..they are cheap and plus you get rewards with a bonus card..customer service is great they are helpful and nothing is no trouble

Lubna Shah | 30/06/20 19:49:40 | Store rating :

We like shopping from Superdrugs most of the such as medication, makeup and perfumes as it has reasonable price as well as stock available and excellent customer service and advice given when ever require .

Karen brenda Woolley | 15/05/20 13:12:22 | Store rating :

Superdrug is great for many items. they have a lovely range of bubble bath shower gels make up and so much more! they also have a pharmacy which is very helpful for medicines for pain relive to cough and colds

Mandy Smith | 13/05/20 03:19:16 | Store rating :

I have been shopping at my local Superdrug for years. I have always managed to purchase what I'm looking for. It's very well layed out so things are easy to find. The staff have always been extremely helpful and very friendly

Margaret Taylor | 09/05/20 15:00:49 | Store rating :

Has lots of choices of toothpaste to choose from , bought two new electric toothbrushs christmas on line for me and my son , working very well , good price and delivery very good included in the price.

Maryanne Cimbracruz | 06/05/20 09:54:18 | Store rating :

During this unprecedented times due to Covid-19, Superdrug remains open to support the community. Staff are very supportive, shelves are all stocked-up. Very convenient location, easily accessible either by walking or public transport.

Banasri Saha | 04/05/20 18:58:15 | Store rating :

I love to shop my cosmetics, hygiene products, make up, medicine and other daily needs from Superdrug. Because they gave very fast and friendly service and the product range is huge. They gave attractive offers all through the year. And I love the Superdrug Beauty Card scheme.

Zezco zezov | 29/04/20 05:14:19 | Store rating :

After spending £50 online my order arrived completely wrong and every item I ordered was missing. I spent a week trying to contact someone via email and on twitter with no reply. I then saw a live chat option on the website and spoke to Ellie who reordered and resent out my items within minutes.

Terence Clothier | 28/04/20 08:36:37 | Store rating :

This is a great place for well priced health and beauty products.I always get my toothpaste, deodorants and face wipes from here which are almost always cheaper than the supermarkets.They also have a good loyalty scheme.

Martina smith | 27/04/20 18:58:05 | Store rating :

Superdrug own brand cotton wool make up remover pads are amazingly soft and really are perfect for removing makeup because they dont split in half nor do they get all soggy on the side your not using! They also dont have that horrible noise that cotton wool normally has!

Angie Taylor | 26/04/20 14:29:31 | Store rating :

One of my favourite brands is Superdrug always a little bit cheaper than shopping with boots excellent customer service had an issue with delivery customer service sorted problem out straight away very polite indeed I rate Superdrug 5 stars great shop lots of great makeup brands reasonable prices .

Michelle Ridgway | 13/05/18 01:55:34 | Store rating :

I like to shop at super drug it good quality new trends in make up and hair beauty products and the prices are fair I love the gift sets at Xmas times too and I must say the staff are always happy and friendly

Michelle Killick | 20/06/17 10:33:17 | Store rating :

Brilliant value for money on make up, gift sets, extremely hard working staff, friendly and helpful advice from what fragrances are on sale to what is the best skin care. Very helpful at Christmas time, for all stocking fillers.

Rumyana Aleksandrova | 07/05/17 02:06:44 | Store rating :

I love ordering my makeup, beauty, skin care all from Superdrug!! I love the option you get from all the different products, you can compare prices and read about the product in the product subscription, you get so many good deals on Superdrug.com, the delivery prices and times are great!! And if you are a beauty card holder you can get free next day delivery to store which is amazing it's quick, affordable, and easy and I love it!!

Louise Loader | 20/04/17 11:16:51 | Store rating :

great store to buy anything medically related at good prices, can also purchase makeup, bathroom essentials ie shower gel, soaps, razors etc.. plus kids things and holiday essentials.. a must pop in and have a look shop at great prices

Francesca Henn | 22/12/18 09:51:08 | Store rating :

Nice cheap prices good multi buy offers. My order was delivered very quickly and it was well packaged. I was rather shocked at how long it took to get my cashback. As a whole no complaints I would use this retailer again.

Monsuoor Khan | 21/12/18 11:07:43 | Store rating :

For all your toiletries visit Superdrug for an extensive range of products and they stock all leading brands. Some great ideas for gifts for all the family. Something to suit everyone at affordable prices.

Ashleigh Cole | 21/12/18 16:09:58 | Store rating :

I would highly recommend this to anyone as I absolutely love this store all my hair products beauty products and health products are purchased from this store I would like e in it of I could... And I would say you would be 100% satisfied

James Glendinning | 02/01/15 15:41:39 | Store rating :

A very pleasurable experience I had when i visited my local store. It had everything I wanted, from gift sets to everyday items at very reasonable prices therefore i will continue to shop at my local super drug with pleasure.

Paula | 11/11/16 01:05:18 | Store rating :

I always shop in super drug, it's great, products are fab,cso much in one place, I have purchased many products here from makeup, nail polish, shavers, soap and rearrange, great prices great customer service

Maureen Cooper | 31/12/14 05:50:15 | Store rating :

Super drug is the ideal place to get all your beauty and medical products such as Hair treatments, toothpaste, headache tablets and anything related. The staff is really helpful and they also have a nail bar.

David Chatten | 29/12/14 01:05:52 | Store rating :

I often shop in your shop because I can always find the things I am looking for quiet easily and if I can't find the items then i am always provided with the assistance i needed. The staff is always polite and friendly. The shop is always clean and seem to encourage high standard of house keeping

Kirsten Heerwagen | 27/12/14 22:58:56 | Store rating :

Superdrug have a wide range of stock, well displayed and easy to locate instore. The prices are usually far more competitive than in other similar stores, and with special offers and loyalty points it really is a shop where I can save money.

Bobo Zander | 24/12/18 11:29:21 | Store rating :

Many targets to achieve and pressure to get them. Dealing with customers is generally good but do get the odd rude customers. Management is quite bossy doesn't support much. Co workers are nice and make shopfloor a fun place to work on.

Paul Reed | 13/12/14 10:00:41 | Store rating :

Superdrug is a brilliant store for all your medical needs, ideal for colds and flues.The staff are always there to help and are very polite with an outstanding reputation on price and quality you can't go wrong.

Simon Steers | 21/12/14 00:19:10 | Store rating :

It's a well thought out site, easy to navigate, well designed and clever. I have saved a reasonable amount of money with this site and continue to do. So I recommend people to use this site, as there are plenty of things you can save money on. Especially on events like christmas