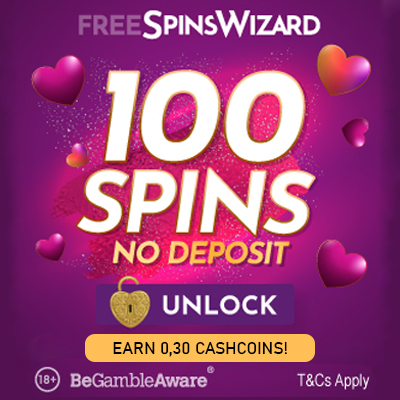 eBay Reviews
Op dez pagina vind je shopinformatie en beoordelingen over eBay
Buy and sell on eBay with cashback
Buy and sell electronics, cars, fashion apparel, collectibles, sporting goods, digital cameras, baby items, coupons, and everything else on eBay. eBay is the world's biggest and best online retailer and reseller. You can find or sell anything you want. Get online and shop with discount rewards now.
eBay Reviews

Dia Mawson | 30/05/21 10:32:49 | Store rating :

Purchased a new remote for sky tv on Ebay. Suggested delivery time was 5 days. Contacted the buyer twice as did not receive. Buyer did not respond. Got in touch with Ebay to let them know what had happened. They were so good. They refunded my money instantly without any questions. Great service.

Beata Pilane | 19/05/21 19:42:45 | Store rating :

I am always happy with ebay.Orders arrival on time. Good condition and 100% fit with good I choiced. You also be nice surprised with offers and prices they offer. So I recommend ebay, everyone can find something for gift or for home.

Tatiana Bainbridge | 19/05/21 19:55:18 | Store rating :

I was (impulse) buying things and watching myself go broke. Except, this time I wasn't going broke. Because instead, I was getting cashback, and so was effectively getting paid for impulse spending, which is amazing!

Melissa Lee | 19/05/21 14:33:53 | Store rating :

I have been using e bay for over ten years .It's popularity is not without reason.It's like Harrods online.You can buy everything from a bag to a building.It's such a great way to both clear house and buy favourites from others as well.

Jason Chinn | 05/05/21 17:56:17 | Store rating :

Brilliant site. Cheapest prices online. Top quality products.the returns process is easy The site is easy to navigate and the checkout process is a breeze.would recommend to anyone. especially people who are dubious about using their credit card online. It's safe and simple. I

Margaret Taylor | 03/05/21 22:26:56 | Store rating :

Bought A chocolate velvertiser, copper colour which Includes 2 white mug cups and ten flavours of hot chocolate, great Offer delivered. 2 days later. No complaints so far haven't tried it yet . Cannot wait to try

Jessa | 29/04/21 23:24:42 | Store rating :

I use Ebay all the time, both auctions and Buy It Now listings. Recently won an auction on a Nintendo Switch and the whole transaction was so easy. I also purchase crafting items for my own hobby which is crocheting.

Lauren Boggie | 17/04/21 19:48:26 | Store rating :

I have used eBay for years now , I love it , I think of something n search and find myself buying and buying I love it Great value and excellent deals , it's also fun as you can go to auctions and bid whatever your price it's a great place to find anything and everything you could think of

Sarah Bromage | 31/03/21 15:21:37 | Store rating :

eBay is such a useful app. Anything you want and need is in this app. From brand new items from popular stores to your average joe down the road selling their used goods by auction or a buy it now system. Just love eBay

Kevin McClean | 25/03/21 10:33:57 | Store rating :

Still the best online auction site to find every thing you can possibly need,from collectables to gifts to home improvements. Going strong and steady for many years,very trustworthy in all aspects .ten out of ten

SUMITRA DARGAR | 25/03/21 20:50:04 | Store rating :

Ebay have products which is value for money Often , but some time shipping charge of the products then price of the products, I have found that same item is selling by More then one vendor but price difference is so much more that one can assume that if it original product or not

ANDREEA T | 23/03/21 09:35:58 | Store rating :

This site is great, very vast and complete, you can find whatever you may need.Sometimes the products do not corespind with the photos or descriptions, but most of the times the sellers fix whatever problems you may have.

James Norton | 21/03/21 00:49:18 | Store rating :

I've been buying through ebay for years with brilliant success. I recently started selling and am really happy with how easy the whole selling process was. I was worried how complicated and expensive it might be but after finally giving it a go I was genuinely surprised how simple it was.

Tatiana Bainbridge | 19/03/21 16:23:01 | Store rating :

I found it incredibly easy, especially as you literally just buy what you usually would, except now you earn money! It's been so helpful, I can't quite believe that I can earn money by spending it, it's very oxymoronic.

Rachel Sharp | 15/03/21 07:02:45 | Store rating :

Never no problems buying off any sellers on eBay. Only one customer that i been scammed by. would defiantly recommend to all persons for great deals and discounts everyday. Also can collect nectar points.

Lubna Shah | 12/03/21 20:26:21 | Store rating :

ebay is our family one of the favorite online shop very cheap price and can be buy internationally ,its long waiting time for delivery internationally but worth with low price if plan to buy any item plan also add in nectar.

Joseph Adjei | 10/03/21 11:25:18 | Store rating :

Awesome time shopping on eBay. There are so many items to choose from coming from all over the world. Best part is delivery time is impressive and items come in just intact. No damages whatsoever. Will recommend eBay anyday anytime

Tominis Valteris | 09/03/21 19:29:34 | Store rating :

Good for selling things and clothing you don't need.Simple and quick.Ebay is a great place for everyday people to make a little very cash. Ive sold a few things on auction and its exceeded my expectations my vase for 2x the amount I was hoping for, very happy customer.

Kim Howard | 04/03/21 11:51:37 | Store rating :

love ebay always a bargain . good delivery and guaranteed cash back if any problems connect through cashback recieved 1.2.percent cashback winner in every way will continue to use cashback earners for all vouchers and daily deals

Tony Jameson | 17/02/21 11:12:17 | Store rating :

Always a great bargain to have when we want to buy but th fees to sell are supposed to be zero but then where does the invoices and blocks come from... It's annoying being penqlis d for the big ones assumptions without proof...

Darren Holmes | 16/02/21 07:18:54 | Store rating :

Great extra bonus via cashbackearners.co.uk, shipping costs can vary between retailers so always check the price plus postage and packaging. Sometimes those with free postage is not always the cheapest.

Somenath Saha | 11/02/21 23:24:26 | Store rating :

Great site ever. Very satisfied so far. A regular customer of eBay and got many good deals through the year. Delivery is fast enough and price is just too much cheaper. Thank you eBay. Will shop again in a month.

Kelly Cetin | 07/02/21 23:01:36 | Store rating :

Great place to shop for a very wide variety of different items. Prices are great and personally I have found customer service to be extremely helpful on the very odd occasion that I have had to get in touch with them.

Paul Gee | 07/02/21 13:09:06 | Store rating :

Very good deals to be had on technology, food items and photographic items. Generally very effiecient and fast service from many trusted sellers. Frequent buyer and will continue to be so particularly on tecnology items

Sadia Bibi | 06/02/21 18:16:46 | Store rating :

Very well enjoyed every product keep it going its very interesting good quality easy to use price is good and easy to find things, liking the search bar as you can find things easy and not waste your time finding it

Martin Chapman | 08/02/21 09:57:01 | Store rating :

eBay. Easy to buy, Easy to Sell. Great Communication with sellers and eBay staff alike. Issues are very often rectified within a short space of time. A regular user, so issues are resolved very quickly without effecting your own credentials. eBay Marketplace. Highly recommended. Give it a try!

Diana Poulton | 03/02/21 12:26:54 | Store rating :

eBay is very easy and safe to use. You can get almost everything you need, just search for it. I've found it brilliant for getting items cheaper than other sites and nearly always free delivery. It's an all-rounder good site. Would definitely recommend.

Gerald Legister | 02/02/21 23:55:13 | Store rating :

EBay platform is a fablous way to make extra money, you can sell almost anything that your heart desire and you will get pay for it, ebay is easy to use and youi can navagate easily through the sales items freely

Lionel Badcock | 23/01/21 15:18:39 | Store rating :

Verry helpful to people in wheelchairs. They helped me to find what I was looking for then take it to the checkout. The store was clean and all the staff had masks on. I would recommend anyone ain a wheelchair to shop there.

Precious | 25/01/21 00:17:25 | Store rating :

Excellent app for selling my stuff though there are a lot of scammers but anyway it a really great totally app Excellent app for selling my stuff though there are a lot of scammers but anyway it a really great totally app.

Elaine Speakman | 19/01/21 12:25:44 | Store rating :

I love Ebay, I have had some really good bargains, ordered some books and some bras on Saturday, the books came Monday and the bras Tuesday. Good contact with sellers. Even in lockdown the delivery as been quick, and delivery on a lot of items

Brendan Gallagher | 16/01/21 14:27:04 | Store rating :

Amazing, I enjoyed shopping here so much and it was definitely one of the best I have experienced as a customer. The selection on offer and price range was immaculate and I highly recommend this to any shopper.

chelsea Earey | 16/01/21 16:30:47 | Store rating :

Ebay as got everything you need to shop from gifts to clothes they are very sercue and your allways get your money backnif not happy with item you can sell anything from auctions to bye it now Best Bargains found on EBAY 5**

Philip Stewart | 17/01/21 00:11:34 | Store rating :

eBay is very good, I get good priced and can find many products that I can't find anywheere else, and all for a very cheap price. With bidding I can buy items I want, and sell items I don't need. I bought a new bookshelf recently and it was epic!

Sara Dallimore | 08/01/21 13:00:48 | Store rating :

I have been using eBay for a long time and I have always been impressed by the extensive and detailed search, buying a selling process. Both the website and the app are easy to use and give you a clear and detailed process. My go-to place for literally anything and everything!

Zahid Khan | 07/01/21 06:17:40 | Store rating :

Ebay is the place to shop it has something for everyone from baby items through to adult.If your looking for gifts or home decor this is where you will find them at a price to suit your purse Alot of the postage is free too.

Ann Rooksby | 07/01/21 07:02:26 | Store rating :

I buy often on eBay. Mostly my purchase s are good quality at a good price. eBay has been invaluable during lockdown. A big anoyance for me is stating you only want to shop in the UK and you still get advertising from other countries.

Gavin Davis | 04/01/21 16:09:57 | Store rating :

I recently bought some new parts for my justfog vape pen. The parts came in a timely manner and worked perfectly so can not complain at all. It helps me pack in smoking so its all good. Cheap products and cheap delivery. Thumbs up.

Sergiu istrate | 02/01/21 22:04:59 | Store rating :

Best online shopping.thumbs up. I would go for ebay anytime not amazon or anything else. Everything on ebay was safe to buy and received it faster than expected. Brillant experience by now. Hope will have more offers soon. Nice

Salim Suleman | 01/01/21 17:52:21 | Store rating :

Ebay is got to be the best and secure for buying customers because of Ebay 30 day money back guarantee plus secure PayPal payments no Debit Card details so no fraud PayPal guarantee you can by with peace and mind any problems Ebay customer service is always with the customer.

Thomas Lazauskas | 25/12/20 13:46:59 | Store rating :

Really good resolution services and support team if you have any queries regarding refunds,broken items, not delivered orders or other issues with the eBay marketplace. On the eBay, there are really good variety of the products and offers.

Louise Warren | 24/12/20 02:15:56 | Store rating :

Fantastic website. Amazing deals. Everything you can possibly want, need and more on 1 website. Lots of items with free postage or local collection. eBay offers Lots of different ways to pay for your purchased items. Highly recommended!!

Azra Khan | 26/12/20 22:27:13 | Store rating :

This is amazing website and we buy easily this website . This is good product eBay and sellers are sending on time to customer . This is buy good way for people.we can easily buy to product from eBay.

caroline Oshaughnessy | 23/12/20 18:05:46 | Store rating :

Ebay is simple to use. You are able to comment abd rate your purchase according to description, quality and delivery time. You are able to compare various prices There are plenty of options for buying goods from companies and people selling goods privately

Elizabeth Phillips | 16/12/20 00:34:18 | Store rating :

I love e-bay, you can find almost everything you want at good prices, there are not many things you cant find here, they are also good for selling things you dont need or want anymore and make money aswell, a good way to recycle your old things

Pawel Suchomski | 14/12/20 22:33:35 | Store rating :

The best online shop ever ... Everything in one place

Simone | 13/12/20 10:13:48 | Store rating :

I have bought several items on ebay. It is very handy. I have experienced an issue with one item I bought. The item was lost. I received a refund immediately. Ebay is alo good if you wish to sell any of your items, especially second hand clothes.

Munir Hussain | 06/12/20 17:40:35 | Store rating :

Very happy with Ebay shopping fast delivery and received confirmation email after it was posted. I realy recommend any one who's a shopping holic very cheap goods including electronics goods and Clothings..

Kellie Eagle | 03/12/20 22:54:19 | Store rating :

Great for everything, however you may have to wait sometime for items when from overseas & recently the prices have gone up but still good prices and if there are any issues ebay will resolve them if the seller does not do so for you but very unlikely

Deborah LS | 22/11/20 13:48:51 | Store rating :

I have used Ebay for all sorts of reasons for many years...great place to find things you no longer can find in stores too! Also I have used the Ebay adffiliate programe which is a very good way to earn extra cash. Also using Ebay to sell items for my business a great platform with a huge audience!!

Janine Postlethwaite | 19/11/20 23:00:53 | Store rating :

Very good at this difficult time with COVID I ordered a clock I was told when it was going to be despatched I was asked if I wanted the clock to be delivered to my address or a pick up point. I was very impressed and I'm hoping to get some Christmas presents also from eBay

Stuart Robertson | 14/11/20 07:07:27 | Store rating :

I bough phone accessories several times from them and the amazing thing about them is the customer service, they are very fast, reliable and Original products. Very good prices and very buyer oriented service.

Diana Jhonson | 15/11/20 07:04:31 | Store rating :

Ebay almost always favors the buyer in case of any disputes or problems, so have that in mind if you´d like to start selling your stuff there.Very good service for buyers, customer service fast and efficient.

Leah Moore | 15/11/20 06:40:14 | Store rating :

Great deals on here and you can find everything on there. Delivery isn't the best but that just depends on the seller. Can find all sorts from electronics to plants. It's a handy website to buy gifts for people

Darren Dembo | 15/11/20 09:29:24 | Store rating :

Ebay is good for selling and buying items and usually gets ordered but there have been times where my package hasn't turned up but other than that i think ebay is a good site to get all you need especially during lockdown

Carol Perryman | 12/11/20 22:38:48 | Store rating :

Great selection of anything you could possibly want.great prices, easy to use, lots of free delivery items always the first place to shop for me highly recommend easy delivery choice of payment methods

MATILDE Briega | 12/11/20 07:03:54 | Store rating :

I hate to admit it i use ebay at least 3/4 times a month, never had a bad experience so far, I´ve had some good deals, and have found even the brand new stuff is cheaper to buy here than online. For any complications or issues ebay is always there to help

Thomas Wyatt | 10/11/20 07:55:19 | Store rating :

I hardly had a problem shopping at ebay, and they respond effectively and quickly if you don´t receive an item. The only thing I would change is that they should allow to put more detailed feedback and also change it when necessary. I recommend Ebay

Natascha Hirst | 04/11/20 11:33:03 | Store rating :

Love finding Bargains and always easy to use and find items my go to place to find anything i need and unique items Always easy to communicate with buyers and sellers and selling costs are very reasonable

Velma Williams | 03/11/20 10:51:05 | Store rating :

E Bay is so easy and safe for buying stuff and also for selling on your unwanted items, I find it a great way to buy & sell. Right now as I am not going to the high street so often e bay is the ideal way to buy for family and friends birthdays and such like.

nur fazlina | 02/11/20 13:17:02 | Store rating :

i love it to buy through ebay it so convenient and it's take time to deliver to my home due this covid 19 but its fine i get my thing the end and I'm satisfied, i will recommend to my family and friend to use online shopping more safety at this pandemic time

Ryan Thomas | 29/10/20 14:08:34 | Store rating :

Excellent company, will always use ebay whether i am buying or selling, always on point when it comes to resolving a dispute, being unbiased and fair in all cases. Would recommend the site to anyone .

Jarris Pottas | 23/10/20 13:34:59 | Store rating :

It is a great website. I am always looking for bargains and buying all kinds of products, it is great, you have a lot to choose from with great prices and fast delivery on most items, I have even posted my own stuff to sell

Gail Baxter | 23/10/20 11:02:12 | Store rating :

Easy to use. Usually have everything you need. Good service from the sellers, Good products and off good standard, Quick delivery. Items always as described. Easy to communicate with seller and answer questions. Good money back policy.

Ainars Prols | 23/10/20 03:46:38 | Store rating :

Very happy with everything. Easy find whatever you need. Huge choices of products, if you cant find something at shop you can definitely find it on Ebay. There is no any other web site like Ebay. If I have to chose my choice is ebay.

Rayna Lazarova | 21/10/20 11:19:11 | Store rating :

Great customer service. I was impressed also with the speed of service. I had a few questions about a product and the seller was very responsive and helpful. I was also very happy with the delivery. Very fast.

Dipping | 19/10/20 22:56:23 | Store rating :

I like eBay so much. Always I use eBay app when I do online shopping. I do like online shooting mostly during this pandemic and I was pregnant and I couldn't go to shopping as current situation so I only shop on eBay. I can't live without it

Andrea Lomax | 16/10/20 18:19:30 | Store rating :

Love ebay. Anytime im thinking of purchasing anything? Ebay is always my first port of call. Love the hundreds and hundreds of sellers. All with reviews, comments, other products. The choice is amazing!

Leena Ojala | 10/10/20 14:23:39 | Store rating :

I like Ebay because it has a selection of products for a good bargain however, sometimes when purchasing stuff the product doesn't look much like the picture itself. Be mindful with what you purchase!

Zainab | 10/10/20 01:54:15 | Store rating :

eBay is my favourite shopping place I'm buy things regularly I love ebay free postage at times must say love shopping at ebay have everything I need and received my items on time I'm staying with ebay as a regular shopper good service ebay

Marce Luna | 04/10/20 18:16:49 | Store rating :

I have just received my product for cellulite by Orlane. tHE service was without any problem and fast. I received it as they said and with some samples added. I'm really happy with the texture of the cream.

Elisabeta Buse | 03/10/20 22:59:03 | Store rating :

The best shop online ever been never i will give up not to use it.Good comunication,on times my idems,good seling or buying, good stuff,ebay never go down.I will keep using him all the time.the best .

Kimberley Grant | 30/09/20 08:27:14 | Store rating :

Omg i love ebay and i Love shopping with ebay. its 100% legit and secure. I would definitely recommend ebay to friends and family and colleagues. Awesome deals and bargains on there too. Deffo buying again

Sahdia Mahmood | 29/09/20 11:43:29 | Store rating :

I have been ordering from ebay for several years. I have had some good experience and somewhat bad experience. For example I had order my sons tablet what I had read and seen photo it was exactly what I had seen and it got delivered on time and in good condition I would rate ebay 9 out of 10

sue james | 16/09/20 17:00:45 | Store rating :

it is the best online shop site out there.if you are in need of a few extra pounds lets face it we all need that then this is the site for you .also there are sellers from all over who gaurente there items .well done e bay

cassie foster | 10/09/20 20:31:59 | Store rating :

Is a brilliant shopping sight there is everything you want to buy from home beauty electrical appliances everything. The prices range but you can filter the search from low to high which is really helpful

C Tos | 03/09/20 02:13:45 | Store rating :

Great store to use & always plenty of items to find no matter what you need, I would definitely recommend every to use eBay uk. There's always plenty of options available even if you can't find the exact item you want then you can normally find a version of it.

Sivane Velautham | 02/09/20 11:39:46 | Store rating :

Selection of products. Everything is quality. Always give customers satisfaction. I always recommended eBay. Range of products. Everything is one place. Any thing you want you can buy one place. Quick delivery service.

Karen Woolley | 01/09/20 15:21:50 | Store rating :

E bay is great! you can get so many things at a great Price! from clothes to bags and even plants. so much to see and something for everyone! with free delivery on Many items it is a great place to go

Lindsay Parkin | 25/08/20 13:38:44 | Store rating :

I like eBay, I use it often. If there is any issues with a order I've placed eBay customer service is always there to step in and help. When I have a item to return or refund eBay makes it as easy as possible.

Andrew Pye | 16/08/20 22:04:20 | Store rating :

I've been a member of Ebay for many years now and have always loved their selection of products available, how easy it is to order and bid for items, and how swift the delivery always seem to be, price and quality of products I have purchased have been good also.

Jessica davius | 16/08/20 00:17:06 | Store rating :

I love shopping here everything always comes on time and it's very cheap I love it I will always recommend to people because everything is of quality and the costumer service great just everything is great I love it!

Ma3ak1st | 14/08/20 10:24:43 | Store rating :

that seems very well to see that ebay is here in cashback discount to have a review which give me a positive position to be a cashback discount member i love ebay very much as i found anything i need on it

Mark Andrews | 04/08/20 11:49:38 | Store rating :

A wide range of products on this site evrything from nappies to big household items from as little as £1.00. It is the cheapest site compared to others, the only downfall is them delivery period unless you pay extra for speedy delivery.

Aleksandra Zdrojewska | 03/08/20 23:52:27 | Store rating :

Becouse of ebay shopping started to be pleasure for me. Everything in one plays without going out. Definitly reccomend. 100% satisfaction!!!! Especially in those days of lockdown aprpreciate even more.

Mei Guyll | 30/07/20 10:05:22 | Store rating :

Ebay is the answer to the best online buying I needed. There're deals to be had. Second hand means recycling. I even sell online via Ebay. My market is huge and I love getting cash for stuff I no longer need.

Jong King | 15/07/20 09:07:57 | Store rating :

I really like Ebay, the purchases I've made so far have arrived in a timely manner, which is great. Customer service and messaging are very good. The best customer service of any comparable company! I've had absolute SUCCESS working with and being cared for by them. .

Kiran | 12/07/20 15:43:00 | Store rating :

Great service, very quick with absolutely no hassle. Items always received promptly and fast to act on any unforeseen issues. Easy to use website. Would definitely recommend and use again for sure. Absolutely worth it.

Catherine Keohane-johnson | 07/07/20 18:43:25 | Store rating :

A internet bidding/shopping site which I regularly visit. I have managed to replace many of my childhood dolls. I also do a lot of Christmas shopping on line for books for my husband who is unable to obtain titles from high street shops. Anyone can sell on the site.

Zezco zezov | 07/07/20 14:47:37 | Store rating :

Love ebay, use it all the time for buying and selling, yes there are many bad sellers on there and lots of fake china imports but you can spot them a mile off so just don't buy them. There are so many kind and honest sellers on there and you can often get what you want nice and cheap.

Lukas Vainorius | 07/07/20 11:09:03 | Store rating :

This is the best shop in the world i like delivery and everything on this store amazing prices and good quality of products i like it very much my favorit store is ebay i buy everything here love it so much..

Benjamin Adey | 03/07/20 16:02:40 | Store rating :

Good delivery service and excellent choice of items available , would recommend the site to anyone who is after a good deal, eBay also has a lot of variety items that you can chose from and a lot of different categories

Nicola Ankers | 02/07/20 00:47:19 | Store rating :

Ebay is a fantastic store. Not only can you buy new stuff on there for incredible prices but also second hand stuff and you can also bid on the auction site. A lot of the items have free delivery and anything I have ever ordered has been excellent.

Steven Kearns | 30/06/20 15:36:47 | Store rating :

I use ebay all the time I've just purchased a brand new phone using eBay there customer service is great and there prices are very reasonable I've had no problems whosoever I recommend ebay to all my friends and family great

Anna Mckearney | 28/06/20 10:13:44 | Store rating :

Never used ebay until lockdown but it is fab bought quite a few items never had a problem with delivery and so easy to track orders delivered when said sometimes earlier only once was my order late but kept well informed

Helen Rice | 25/06/20 10:33:14 | Store rating :

I get a lot of items from Ebay - great site and very easy to use. I have all interested items in my wish lists which are easy to set up. It is also easy to pay for items via the website and track your parcels.

atul patle | 25/06/20 09:26:08 | Store rating :

Ebay is the best online store. Quality products on best price. Provide Best service. Delivery service also good. Customer support executive is polite and supportive. Fast delivery and easy return policy.

Helen Curran | 18/06/20 18:06:36 | Store rating :

Ebay - well waht can you say?. They have got everything you want on one site - easy to search and easy to pay, and easy to getmoney back if anything is not right. They often have discounts too, have been shopping with them for years.

EmmaL | 15/06/20 08:23:51 | Store rating :

Really good site, got an absolute bargain on a second hand Guinea pig cage. It is in perfect condition and we saved almost 90% off the retail price. Selller was really friendly and accommodating, allowed us to pick up straight away no issues. Enjoyed the thrill of the auction too!

Michal XYZ | 13/06/20 18:30:38 | Store rating :

I recommend, great service. High quality goods, Large selection, No problems in the event of a complaint. A really good choice. Competitive prices, many promotions. A wide range of home appliances, electronics and telephones.