Keep the kids busy this Summer!
28/06/2019
It's that time of year again! The kids will be off from school for a long summer break. We all know what that means- cue the sounds of screaming, breaking up siblings during arguments, and let's not forget 'Mum, I'm BORED'. With you and your inner peace in mind, we have come up with the perfect solution- our top four tips on how to keep the kids busy this Summer. Keep reading, soldier!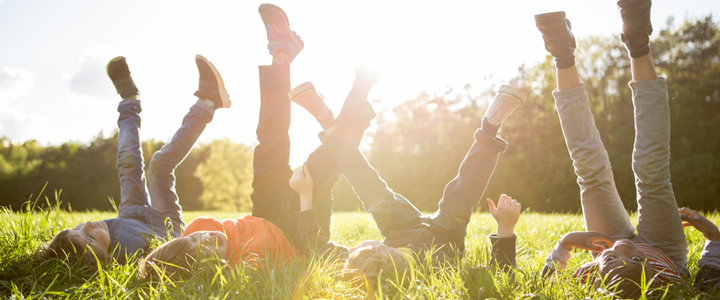 This is for the younger ones who enjoy arts and crafts! Yes, we know what you're thinking- arts and crafts can be messy and who has the time to keep AND maintain a craft box for the kids? With that in mind, toucanBox is here! They will send you everything you need to complete a project with your child, without having to worry about any surplus left over. Not only that, but all their boxes are educational, making learning a fun process. When you subscribe, you can earn up to 4.00% CashCoins. Get ordering now! 
Make the most of the coming Summer with a day out! Whether it's a trip to the local museum, a city break or a theme park trip- we've thought of it all. With 365tickets, you have all the control (and the discounts) to treat the kids for a day out. Our recommendations? The London Zoo (with 10% off), 20% off Body World or Warwick Castle. Get booking now and take the kids out! It only gets better with up to 1.50% CashCoins.
Looking for something a little closer to home? Look no further, Hamleys has a 50% off sale, and every game, toy or teddy a child could want! If your child loves to build things, get 20% off the new Lego Technic sets, allowing their imagination to go wild. Before you order, remember you can earn up to 2.00% CashCoins. 
Sometimes, there's nothing better than going to the park, packing a picnic and some good books! If you and your child love to read, WHSmith has a great range of books for you to read together. No-one said reading had to be boring, why not act out your favourite parts from the book? With up to 30% off chart books AND up to 1.50% CashCoins, what are you waiting for?
We hope our suggestions can keep the I'm BORED screams at bay, and we wish you the best of luck! Remember they're only home for a month and a half!


The best Cashback offers from this moment:

1.50% CashCoins
WHSmith
With over 550 stores on the high street and 490 stores at airports, train stations, hospitals and motorway services, WHSmith is one of the UK's leading retail groups and a household name.
Go to offer

4.00% CashCoins
toucanBox
toucanBox delivers crafty educational activity boxes to kids aged 3-8 years old., straight to their door.
Go to offer

1.50% CashCoins
365 Tickets
365 Tickets sells e-tickets to more than 300 Visitor Attractions and Theme Parks worldwide.
Go to offer