Putting the fun into Sport
26/05/2017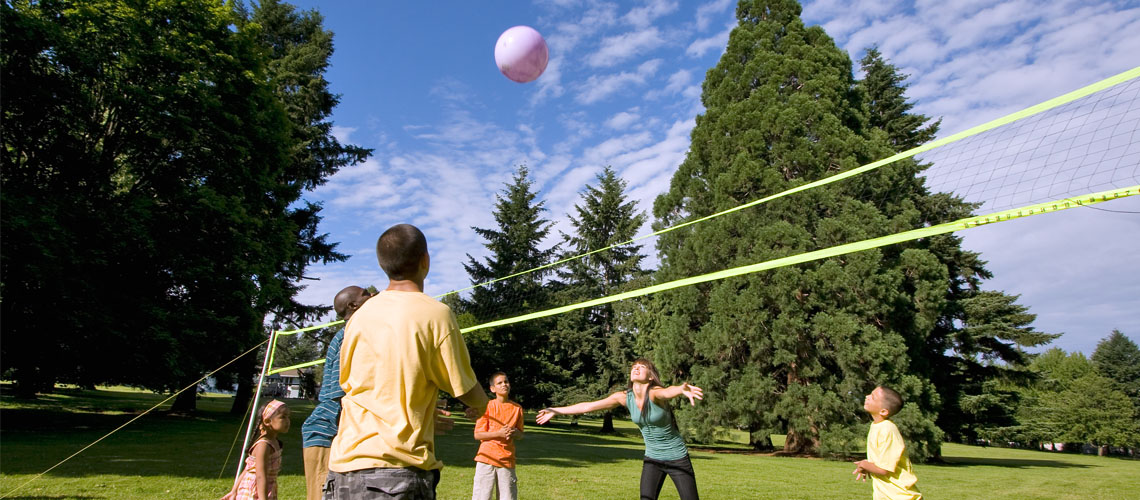 Can you remember the last sporting event you watched? A huge part of many peoples lives involves going to watch their favourite team or sport, live from the stands, or sitting down to see all the drama, thrills and disappointment from the comfort of home. Sport is certainly not just about watching though. Generally seen as a more light-hearted and enjoyable way to get that heart pumping, compared to a gym, whilst having the added bonus of enjoying the great outdoors. Not a football fan? Don't like the thought of coming home bruised from a rugby bashing? There are many lesser-known, but just as enjoyable sports out there. The words 'something for everybody' come to mind!
Volleyball is most famously known for being played on the beach (which we all know can be a struggle on British land), but it doesn't have to be. The sport which allows you to use every and any part of your body to get the ball over the net, can be played anywhere! With very few rules and the possibility to play with anything between 4 and 12 players, it is great fun and extremely versatile.
Since the rise of Andy Murray, Tennis has certainly grown in popularity throughout the UK, but what you might not know, is just how much fun Tennis can be. It's a gruelling sport, and can test all kinds of muscles and movements throughout 5-sets. Instead, why not pick a team-mate for doubles whilst keeping the singles sized court. This way you gain all the fitness benefits, and can still keep a end-to-end rally going.
Handball is a sport steeped in tradition, however, it is generally assumed that you would need an inside court and a professional set up in order to get involved. To really work them core muscles whilst enjoying a friendly game, this is not necessary. Simply some average sized goals and an open space is all that's really needed. Even the classic "jumpers for goalposts" would work and leave you wondering where the day went (and why your muscles ache so much!).
Memories of School Sports-days are printed in most of our minds, and rounders was normally a big part of such an exciting day. Although it is not officially a sport, and is seen as an interpretation of the professionally played softball, it's still a great heart pumper and can be enjoyed at any standard. Highly sociable and can even be played with the extended family!
Whatever the weather, wherever you are and no matter your strengths or weaknesses, your own mini-sportsday is always possible. With a little creativity of course.


The best Cashback offers from this moment:

3.50% CashCoins
Millet Sports
Millet Sports is one of the largest direct online sports equipment suppliers. They are passionate about sports and understand why people participate in sports.
Go to offer