Cashback and discounts at The Works
This shop offers cashback, plus extra discounts
1 acties
Books with discount at The Works
The Works have over 300 stores across the UK, all with great discount prices. Established in 1981 as a discount book store, The Works now has a huge range of exciting products.They sell over one million products every week to consumers looking for a bargain.
Discounts and Discount Codes for The Works
4.00% CashCoins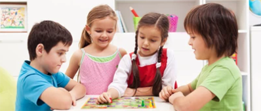 Get crafty and active with The Works' special offers on books, arts & crafts, toys, games, and more - savings up to 85%!
Valid until: 31-12-2021
Go to offer
The Works

Reviews
Stuart Robertson | 09/10/21 16:26:31 | Store rating :

I have been buying crafting products from the shop for years, really good prices, a good variety of products available. I've ordered online from them aswell, never had any issues. I absolutely love this company.
Thomas Campbell | 09/10/21 16:47:58 | Store rating :

I always use The Works for anything I need for arts and crafts stuff. I find exactly what I'm looking for 99% of the time and the prices are the best I've been able to find elsewhere. Its always easy to find a discount code for most products as well
Patrick Boniface | 02/10/21 11:57:17 | Store rating :

The Works is a very interesting shop indeed. No two visits are ever quite the same. From interesting rarity republished books to some of the latest novels there is something for everyone at The Works. Even if you don't want books, there are artists supplies, stationery and much more besides.