Turning Over A New Leaf
29/09/2017
Turning Over A New Leaf
The devil wears Prada. Especially in September. Your mind needs to be six months ahead to stay ahead of the fashion crowd. You will find that the spring/summer 2018 has got stylists, buyers, editors and fashionistas ready to change their wardrobes. With the New York and London Fashion Weeks now behind us, the biggest fashion 2018 trends are starting to take form. It can be exhausting keeping up with what's in and what's out. Who has time to pick through all the fashion shows and decide what trends are best and which ones will be replicated in high street stores? We do. We've got you covered more than any other fashionista. Sit back and relax as we go through our list that we're certain is going to make Anna Wintour want to take notes.
Here are the trends that we think will be making an impact the following year. Or more of a list on what highstreet brands will be copying the latest looks so you can make any influencer jealous. You've got time so you can shop until you drop!
Anoraks: That's right, the nineties aren't disappearing anytime soon. The parka can be worn in different styles and be worn anywhere. Kate Middleton isn't one to shy away from an anorak on a rainy day! If you're wanting to sell your kidney then Oscar de la Renta have some pricey items that are gorgeous but will most probably leave you poor. Very poor. If you want to stick to a more reasonable budget then we suggest going to Urban Outfitters +3.00% CashCoins where you can also buy one in camouflage and silver.
Denim: Jeans never go out of fashion, I hear you cry. Jeans are timeless. Wrong. Jeans are always around, sure. More or less. However they're always remodelled, restyled, redyed, ripped, flared maybe skinny. Denim skirts. Denim dresses. Denim and jeans should have their own fashion shows every season. However jeans, we can confirm are in. Whether it be, blue, black, white or colour blocks. Jeans are in with every colour. However have your jeans had the bling treatment? The makeover? As long as your jeans have some sort of design on them you're good to go. Whether skinny or flared, just make your jeans have a nice pattern. Flowers will be popular with subtle designs at the bottom of the leg. The more ripped the better. As we've since last season. The worn 90's ripped grunge effect is still here. Missguided +5.00% CashCoins currently have an entire section dedicated to denim!
Leisure Glam: You only wear active wear to the gym. Wrong. So wrong. When it comes to fashion, wear the look that is in. Designers gave this season a glamours spin. Matching tracksuits were spotted. High heels although this season were popular there were many shows that simply opted for a simple clean trainers that had style and comfort. Stell McCartney opted for bold colours with the trainers she designed. Spending a bit of money on trainers will always benefit you in the long term. Your feet will thank you and they're the best investment you can make in any season. Nike up to +4.50% CashCoins, Puma +3.00 CashCoins, Adidas +3.50% CashCoins and Reebok +3.50% CashCoins have the best selection of style and also the best comfort for sports. If you're unsure what brand to buy and need a bigger selection then go to Sneakersnstuff +3.00% Cashcoins or Office Shoes +4.00% CashCoins.
Florals: 'Florals? For spring? Groundbreaking.' Every single person who has watched The Devil Wears Prada, knows how boring it is to have florals for spring. However this time we don't mean a few flowers here or there. We mean bright, big and bold florals. Double floral. From head to floor florals. This season isn't holding back on the floral design. Marks and Spencers up to + 1.50% CashCoins have some lovely floral designs. Skirts, trousers and jackets. They're way ahead of the game.


The best Cashback offers from this moment: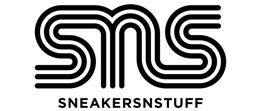 3.00% CashCoins
Sneakersnstuff
Buy sneakers at Sneakernstuff.
Go to offer

1.00% CashCoins
Marks and Spencer
Marks and Spencers - high quality, great value clothing and home products
Go to offer

2.50% CashCoins
adidas
Adidas - well known sports apparel as everything they do is rooted in sport.
Go to offer

3.00% CashCoins
Reebok
Reebok International Ltd. is an athletic footwear and apparel company.
Go to offer

4.00% CashCoins
Office Shoes
Office Shoes - one stop shop for all the top footwear brands.
Go to offer