Tell us about it!
11/05/2016
There are many ways to add to your CashCoin Treasure but one of the best is to share your thoughts and review the stores!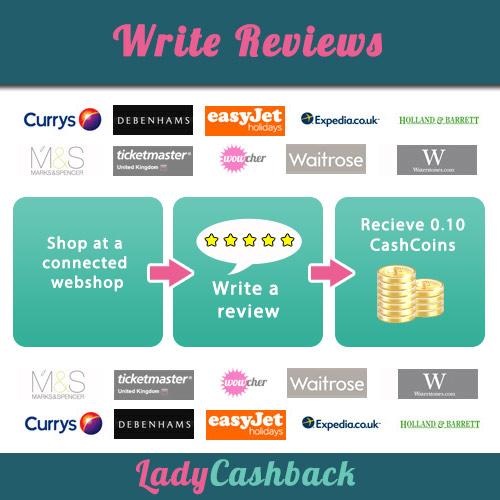 It is an easy way to share feedback on your experiences of the stores with your fellow shoppers.
You can rate the store and share your experience of the quality and service with others. For your efforts you will be rewarded with 0.10 CashCoins!
It is easy enough to do – simply find the store in the search bar, and click on ´Write Review´in the right hand box Here is new store Claire´s as an example.

Remember:
You can write 1 review per 7 days.
You can only write 1 review per store.
CashCoins are automatically added to your account once the review has been approved.
Why not check out some of these newly added stores and let us know how your first shopping experience was with them?