Remembrance Day
11/11/2016
Remembrance Day
Today is Remembrance Day, a day where we remember those who have died in the armed forces fighting for their country.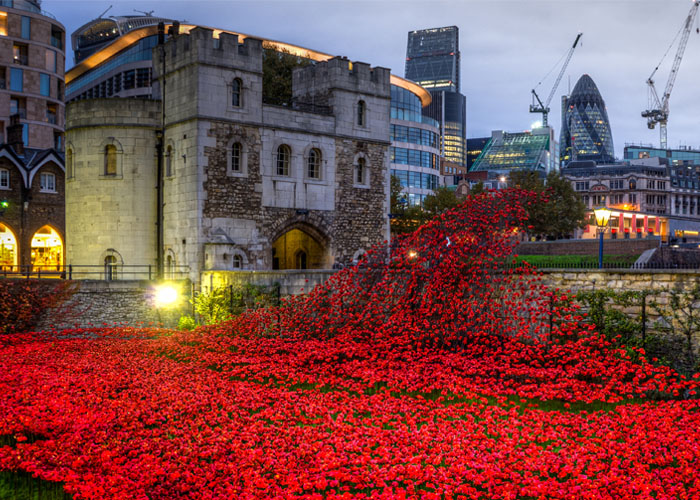 It is observed in the Commonwealth member nations and in those countries who foughtin the First World War. The day, 11 November, is significant as it is when the Armistice was signed – at the 11th hour of the 11th day of the 11th month.
The poppy has become an emblem of this day – partly due to the poem 'In Flanders Fields' written by  Lieutenant-Colonel John McCrae. Poppies began growing in the fields where many battles took place and have since been a symbol of the sacrifice of so many men's lives.
The Royal British Legion is the UK charity for the armed forces – both for those currently serving and for veterans. Last year in the Tower of London there was artistic installation of 888, 246 ceramic poppies laid out, representing every British and Colonial fatality of the war. These poppies were then available for sale after the installation was finished with proceeds going to different charities including the Royal British Legion.
Although the poppies sold out it is still possible to donate to the Royal British Legion and to wear a poppy to mark the day.
Like, share and comment below!


The best Cashback offers from this moment:

5.00 CashCoins
The Royal British Legion
The Royal British Legion provides practical care, advice and support to serving members of the Armed Forces, veterans of all ages and their families.
Go to offer