Movie Exclusive: Star Wars - The Force Awakens
16/12/2015
The force has finally awakened and what a force to be reckoned with! Everybody from young enthusiastic kids to adult fanatics of the originals are going crazy for this must see film of the festive season. Check out some of our stores that are offering anything from Collectibles to toys, fashion to gadgets. 
After months of waiting for the new Star Wars movie to reach cinemas, the force finally awakened at the world premiere in LA last night to glowing first reviews on social media.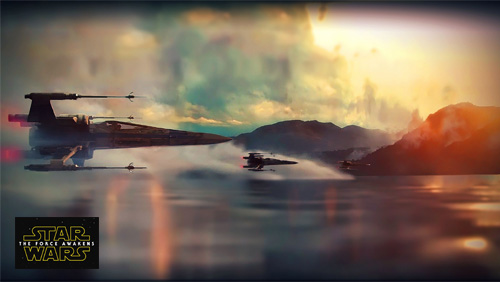 The critically acclaimed movie is a continuation of the saga created by George Lucas and set thirty years after Star Wars: Episode VI - Return of the Jedi (1983) and so far has amounted a whopping 9.1 out of 10 on IMDB!
Disney Store Exlusives
Disney have pulled out all the stops on the Disney Store website with a whole section dedicated to the epic movie! You can get yourself amazing stuff like Characters such as Yoda, Toys like Lightsabers, Electronics, Accessories, Collectibles like Action Figures and even Fancy Dress for New Years Eve!
HP Special Edition
Check out the Star Wars™ Special Edition Laptop at the
HP store
. You don't know the power of the dark side until you have experienced this! Fully armed and operational, there's no other laptop like it in the galaxy. With a Galactic Empire-inspired design, commanding Intel® Core™ processor2, and extensive collection of
rare Star Wars content
, you won't be able to resist the power of the dark side.