Back to School!
02/09/2016
Back to School!
With the end of August comes the dreaded end of the summer holidays. Children and parents alike prepare themselves, mentally and physically, for the return to the routine.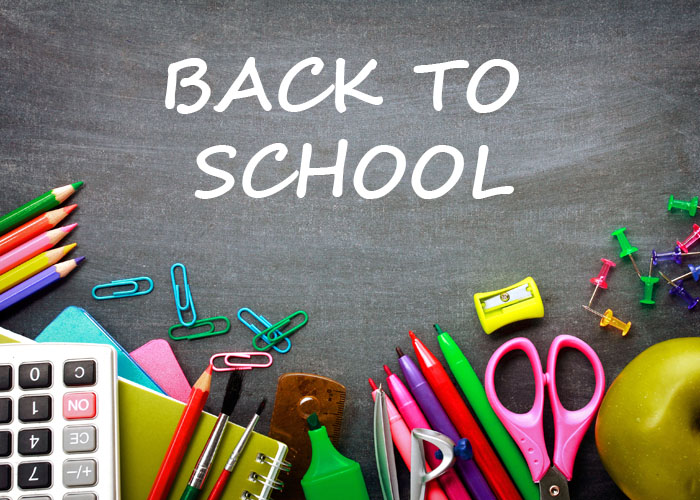 Children try to remember how to use a pen and write with legible handwriting and parents go looking for where they stashed the school uniform. Although it is always hard finishing a summer of fun and heading back to school it is also great seeing your friends again and swapping stories.
Each country does it a little differently, some with set traditions to make the start of a new term, some with sweet treats to make the day a little less difficult.
In Japan children are sent to school with their randoseru  or backpack filled with the ir books for the day. For those who bring in their own food it is said to bring good luck for the first meal to contain rice, seaweed sauce and quail eggs.
In Russia the first day of school is known as the 'Day of Knowledge'. Children traditionally bring their teachers a colourful bouquet of flowers and are given balloons in return.
In Germany there is a 200 year old tradition whereby children are given a Schultuete. These are large paper cones filled with small presents, sweets and the school supplies needed by the student. A very sweet way to start the school year!
We love the thought of being given a big cone filled with sweets and presents – if only they had that for us on our first day back to work after a holiday!
Are you prepared for this important day? If not then don't fear – just head to WH Smith or Rymans for all the books and pens you need and to Marks and Spencer for the school uniform!
Do you have any special traditions in your family for the return to school?
Like, share and comment below!


The best Cashback offers from this moment:

4.00% CashCoins
WHSmith
WHSmith is one of the UK's leading retail groups and a household name.
Go to offer

1.00% CashCoins
Marks and Spencer
Marks and Spencers - high quality, great value clothing and home products
Go to offer

1.50% CashCoins
Ryman
Ryman - the nation's destination for stationery, office supplies and furniture
Go to offer
By Kim Howard on 05-09-2016 at 17:31:16
I always make sure all uniform is washed and ironed , and kids are bathed and in bed early